Screeshots: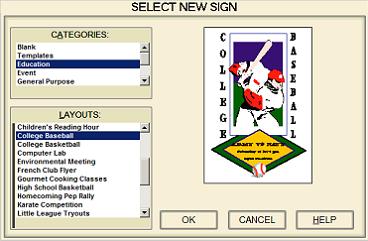 Desktop Publishing
Print Artist is a powerful "instant design" software that allows small business and home computer users to create and print professional-looking signs, banners, greeting cards, business cards, letterhead and envelopes, post cards, and certificates right on their PC's. High-quality output ranges from black and white to full color.
---

Screeshots: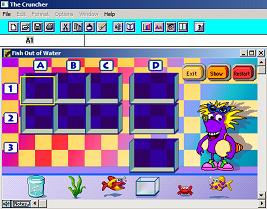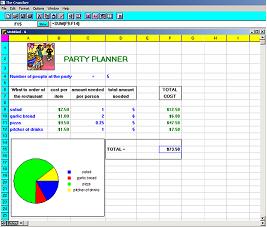 Spreadsheets and Graphs
The Cruncher is more than just a spreadsheet program that's fun and easy to use. With The Cruncher, a beginner can become familiar with one of the most useful types of computer software there is. Don't be fooled by how simple it is to use; underneath its inviting surface is plenty of power to meet the needs of almost any spreadsheet user.
---

Screeshots: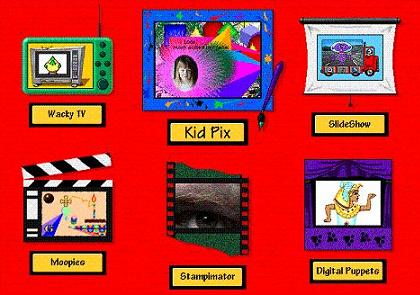 Multimedia and Graphics
Kid Pix Studio Deluxe is the most widely-used creativity program in schools! Kid Pix Studio Deluxe, with its high-spirited approach to creativity and the Kid Pix drawing, painting, animation and multimedia tools, has become an essential component in creative classrooms everywhere. Includes Kid Pix, Slide Show, Wacky TV, Moopies, Stampimator, and Digital Puppets. Packed with fun tools and unique projects, Kid Pix Studio Deluxe empowers kids and encourages them to develop their creative and artistic skills. With wacky tools, 2,500 stamps, over 1,200 graphics, cool sounds, special effects and much more, kids have all the fun tools they need to explore their creativity! With Kid Pix Studio Deluxe kids can create almost anything!
---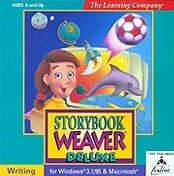 Screeshots: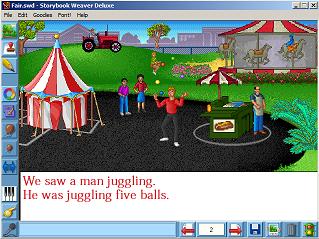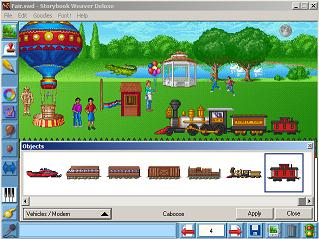 Wordprocessing & Multimedia
Storybook Weaver Deluxe is an entertaining, creative educational tool for children ages 4 to 8. This CD-ROM-based picture-book-design program lets kids assemble elaborate illustrations, using backgrounds and clip art, and write stories to accompany the illustrations. It's a fun, flexible package that nourishes creativity.
Kids create their stories using a tool bar. The tool bar's buttons provide access to the story ingredients, plus tools to edit the images.
---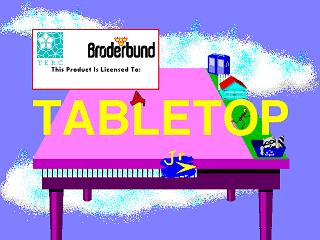 Screeshots: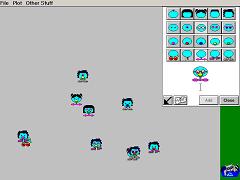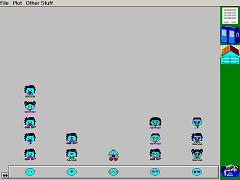 Databases
Tabletop is designed for mathematics, science, social studies (in fact, for any subject in which students might want to explore or analyze data.) Students use Tabletop to work with existing databases or with databases they create themselves. Tabletop represents data as mobile icons that can arrange themselves into such forms as box plots, crosstabulations, histograms, scatter plots, and Venn diagrams, under the students' control. This capability, coupled with options for labeling and marking groups of icons or performing summary computations, allows students to view the same data in different ways.