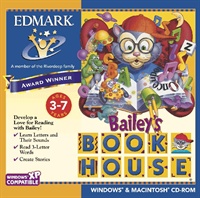 Screenshots:


Master Simple Prepositions
Where's Edmo? It's up to you! Direct the action and send Edmo & Houdini over, under, in, out, off and on the doghouse.
Learn Three-Letter Carnival
Sound out words at the Three-Letter Carnival! Group animals and objects by names that rhyme, or group them by names that begin with the same letter.
Learn the Alphabet
Learn your ABCs with the animated, talking Letter Machine. At the touch of a letter, dinosaurs dance and rhinos roller-skate!
Make Your Own Rhymes
Rub a dub dub, three kids in a shrub? Mother Goose rhymes take a new twist when you become a poet in Read-A-Rhyme.
Explore Self-Expression
Make a card for any occasion with Kid Cards. You can decorate and print your own colorful creations.
Create Your Own Story
Become an author as you send Bailey's friends on wonderful adventures. Your stories-filled with spaceships, flying carpets, jungles and monsters-can be printed and folded into storybooks.
Explore Adjectives
Select words to describe your friend's hair, eyes, nose, mouth, arms, and feet. You'll learn common adjectives and build descriptive phrases as you watch your friend change.
---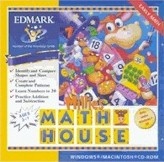 Screeshots:


In seven fun-filled activities, students explore fundamental math concepts as they learn about numbers, shapes, sizes, quantities, patterns, sequencing, addition and subtraction. They count critters, build mouse houses, create crazy-looking bugs, make jellybean cookies for Harley the horse and find just the right shoes for Little, Middle and Big.
Features:

Explore and discover mode
Question and answer mode
Balances independent play with structured learning and positive, gentle, feedback which enhances learning and persistence
Play in the Cookie Factory, clicking on different devices
Punch numbers on the Number Machine to reveal critters that help you count
---
Screeshots:


In five fascinating activities students build early science skills and practice important scientific processes.
Students also expand their science vocabulary as they learn about plants, animals, seasons, and weather.
Special features include graphical and spoken instructions, questions, and feedback, which allow students to work independently and enhance comprehension, and a Field Notebook from which students can print creations and pages!
---

"No Need To Hide When It's Dark Outside"
Screeshots: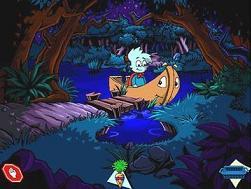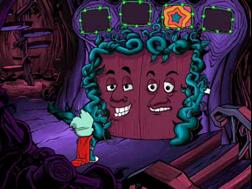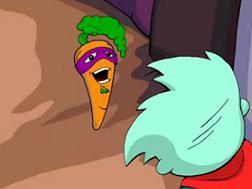 Join Sam as he embarks on his journey to capture Darkness in a land of talking trees, hilarious carrots and non-stop adventure! Kids will love testing their wits in this midnight quest to shed some light on Sam's mysterious closet. Explore a world of secrets and slumber in this motion based adventure filled with discovery and imagination! Players direct this amazing interactive adventure through a giant treehouse, underground river caverns and a sunken mine. Teamwork, clever thinking and some creative problem-solving lead the hero, and younger gamers, to a surprising conclusion. The Doors of Knowledge put your child's memory skills to the test with fun learning that encourages critical thinking while fostering listening and memory skills.
---

"Thunder And Lightning Aren't So Frightening"
Screeshots: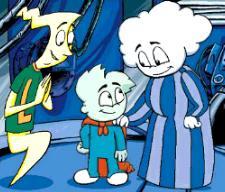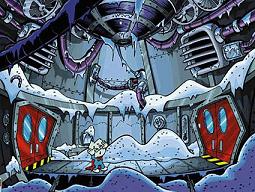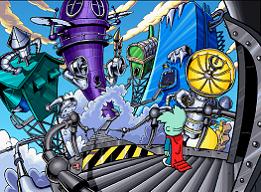 Watch Out Thunder and Lightning, Pajama Sam is coming!! Join Pajama Sam, the world's youngest superhero, as he journeys to World Wide Weather, the storm-stirring factory in the sky! Sam's spent one too many evenings cowering under the couch, so he sets out to conquer his fear of thunderstorms. It's amazing what he finds high above the clouds. Just as the little guy...